News
A Comprehensive Analysis: Stone Dish Drying Mats vs. Traditional Mats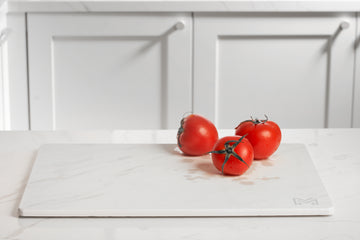 In the dynamic landscape of kitchen essentials, the eternal debate between innovation and tradition unfolds prominently in drying mats. This blog embarks on a detailed exploration into the core of the kitchen – the drying mat – aiming to unravel the distinctions between Stone Dish Drying Mats and their traditional counterparts. This in-depth comparative analysis serves as a guiding compass for individuals seeking a dry, efficient, and stylish kitchen.
Quick-Dry Showdown:
Stone Dish Drying Mats stand out in rapid drying with their revolutionary use of diatomaceous earth. This porous material is a moisture magnet, ensuring dishes dry in record time. Traditional mats, relying on conventional materials, are in a perpetual game of catch-up. The swift, modern solution presented by Stone Dish Drying Mats eradicates the tedious waiting game, offering an efficient alternative for time-conscious individuals.
Antibacterial Assurance:
Traditional mats may leave lingering concerns about the presence of unseen germs. In stark contrast, Stone Dish Drying Mats take on an active role in kitchen hygiene. With inherent antibacterial properties, these mats inhibit bacterial growth, creating an environment where cleanliness prevails. Bid farewell to unwanted guests in the form of germs, as Stone Dish Drying Mats become the silent guardians against potential threats.
Eco-Friendly Vibes:
As the world embraces sustainable living, Stone Dish Drying Mats make a resounding statement with their eco-friendly composition. Crafted from materials that leave a minimal carbon footprint, these mats contribute to the larger environmental conversation. Traditional mats, while functional, lack this eco-conscious element, making Stone Dish Drying Mats a choice that aligns with modern values of sustainability.
Stylish Kitchen Makeover:
Elevating the kitchen's aesthetics becomes an effortless task with Stone Dish Drying Mats's sleek and sophisticated design. Beyond their functional role, these mats serve as style statements, seamlessly blending with modern kitchen decor. While serving their purpose, traditional mats need more elegance and visual appeal than Stone Dish Drying Mats bring to the culinary space. It's not just about drying; it's about doing it with flair.
Non-Slip Safety Dance:
The safety aspect of kitchen accessories is paramount, and traditional mats may inadvertently pose slipping hazards. Stone Dish Drying Mats address this concern with a non-slip surface, prioritizing safety in the kitchen. Now, not only do these mats efficiently dry dishes, but they also provide a secure spot, mitigating the risk of accidental slips and spills.
Multifunctional Marvel:
Traditional mats adhere to a singular purpose – drying dishes. In contrast, Stone Dish Drying Mats unfold as multifunctional marvels. Beyond their role in drying dishes, these mats seamlessly transition into serving as hot pot spots, showcasing versatility that transcends the ordinary. They emerge as unsung heroes, catering to various needs within the kitchen space.
Water Conservation Champion:
Traditional mats, while efficient in drying, may lack water-saving properties. Enter the Stone Dish Drying Mats with their super absorbent nature, significantly reducing the need for constant washing. This streamlines the drying process and contributes to water conservation efforts. A slight shift in daily habits can result in substantial savings and a positive environmental impact.
Conclusion: Elevate Your Kitchen Experience with Mophonic Stone Dish Drying Mats!
In the clash between Stone Dish Drying Mats and Traditional Mats, innovation takes the spotlight, and Mophonic emerges as one of the best in the game. The choice becomes crystal clear – opt for efficiency, style, and sustainability. For those eager to revolutionize their kitchen routine, exploring the superior features of Mophonic Stone Dish Drying Mats is a must. Head over to the website at: mophonic.com/products/stone-dish-drying-mat?_pos=1&_psq=dish&_ss=e&_v=1.0 and discover why Mophonic is a top-tier choice among Stone Dish Drying Mats.